Frank L Ashley High School
Class of 1965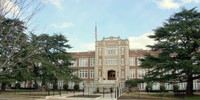 In Memory
Sandra Hodge (Davis)




Sandra

Kay Hodge

Davis
Sandra Kay Hodge Davis, 67, passed away on March 27, 2015. She was born in Gaston County, NC, on September 3, 1947, to the late Katherine Hodge.

Besides her mother, Sandra was preceded in death by her daughter, Ginger Davis, and her grandparents, John and Ora Hodge.

Sandra graduated from Ashley High School and Gaston College. She worked as a secretary for Akers Motor Lines for 9 years and later worked at a group home which cared for adults with special needs. She also fostered three handicapped adults for 10 years. Later Sandra was secretary to a psychiatrist and then lastly, she took care of her grandkids while their parents worked. She was a member of Kings Mountain Dream Center. Sandra wrote poetry, wrote and performed songs, played the piano and loved flowers and gardening. She was the best wife, Momma, and Grammy in the world.

She left behind her husband of 47 years, Harold V. Davis; daughters, Crystal Lenox and husband Everette of Bessemer City and Melody Jones of Gastonia; three grandchildren, Cassandra K. Lenox, Kayla Nicole "Sunshine" Davis, and William Chad Jones, Jr.; and her best friend, her dog Mikey.
Sandra's funeral service will be held 7:00 PM Monday at Kings Mountain Dream Center with Pastor Angel Goates and Pastor Tim Goates officiating.

Her family will receive friends one hour before the service at the church.
Sisk-Butler funeral home serving the family. (Lovely photos of Sandra's life on their web site.)