Frank L Ashley High School
Class of 1965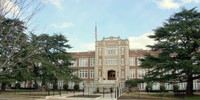 In Memory
Thomas "Tommy" F. Honeycutt
Thomas "Tom" Honeycutt |
FAYETTEVILLE, N.C. - Thomas "Tom" F. Honeycutt, 65, of Fayetteville, NC died December 22, 2011 at Cape Fear Valley Medical Center in Fayetteville, NC.
A native of Gastonia, he was the son of the late James Honeycutt and Dorothy Jane Wilson Honeycutt. He attended Gaston County Schools, Methodist College and Gaston College. He was retired from the U.S. Army and served on the Special Forces.
A funeral service will be held at today December 28, 2011 at Crowders Creek ARP Church Cemetery 207 Crowders Creek Church Road, Gastonia, with Reverend Brenda Bynum officiating.
The family will receive friends prior to the service from 1-2 p.m. today December 28, 2011 at McLean Funeral Directors in Gastonia.
Survivors include his wife of 35 years, Nancy Lindley Honeycutt; son, Tommy L. Honeycutt of Raleigh; special cousin, Richard Boyd of Anderson, SC and lifelong friend, Larry Martin of Gastonia.
Memorials may be made to The JFK Special Forces Museum, 2502 Ardennes St., Ft. Bragg, N.C. 28310.
McLean Funeral Directors of Gastonia is serving the Honeycutt Family
.